Raise the Bar | IIA – Italian Insurtech Association Summit 2022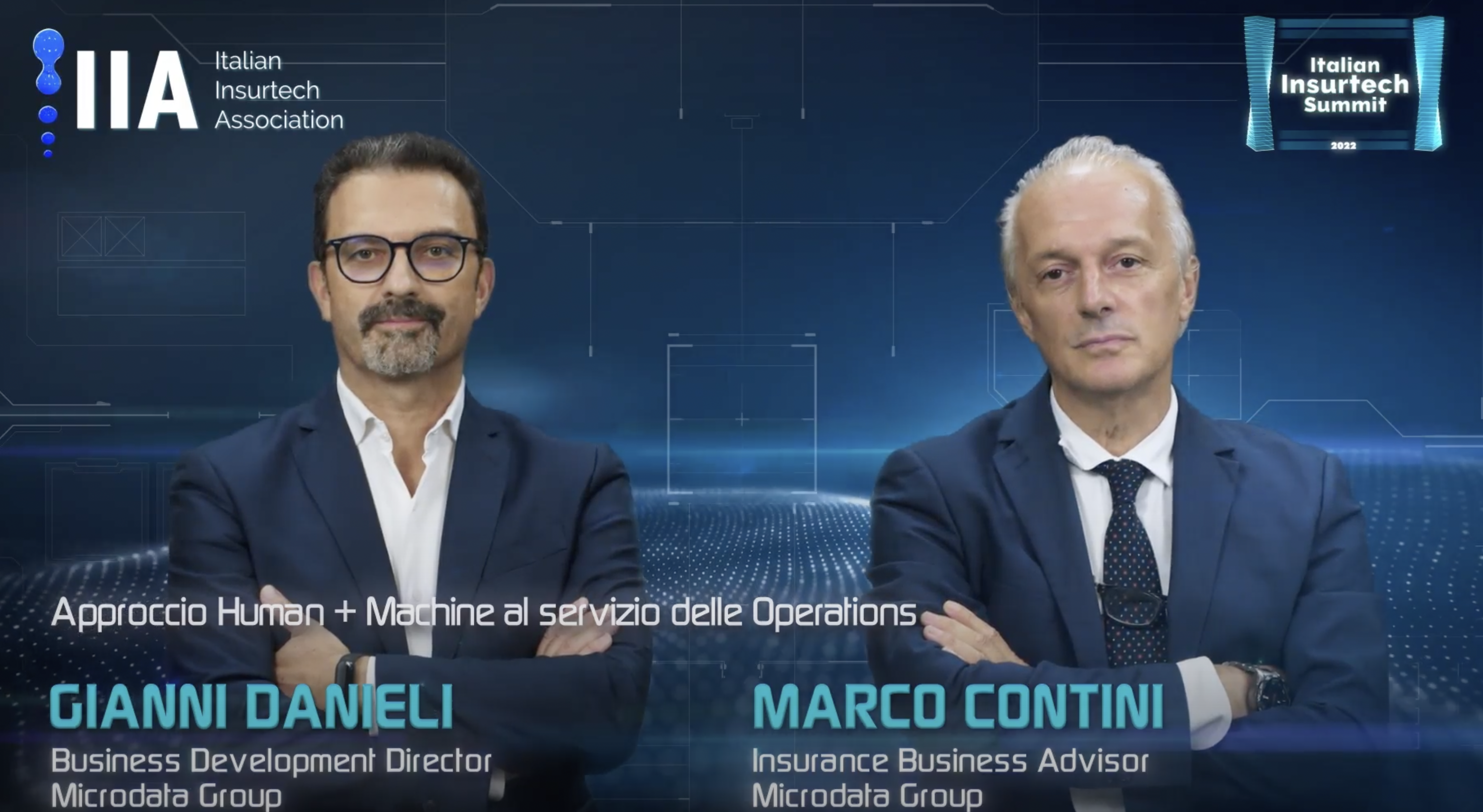 E' stata un'occasione importante dedicata al mondo assicurativo e, in particolare, all'Insurtech, quella organizzata dalla IIA – Italian Insurtech Association andata in onda lo scorso 21-23 settembre 2022. Un Summit ricco di spunti, testimonianze e confronti che certamente hanno creato i presupposti per delineare i nuovi obiettivi del settore.
Raise the bar!
Un motto che racchiude il principale obiettivo: alzare l'asticella e puntare sempre più in alto, per migliorare efficienza, qualità e competenze dedicate ai processi assicurativi.
Gianni Danieli, Business Development Director di Microdata Group, ha quindi sottolineato quanto un partner qualificato possa diventare strategico nel generare valore aggiunto per il proprio business. Lo può fare solo se mette a disposizione competenze, tecnologia, governance e se risulta compliant con il contesto normativo di riferimento.
Microdata Group, azienda specializzata nel BPO e nella gestione delle operations, punta alla qualità e garantisce competenze di settore di alto livello, permettendo alle Compagnie Clienti di raggiungere i propri obiettivi e migliorare il proprio posizionamento di mercato attraverso servizi e soluzioni dedicate alla gestione dei processi.
L'esigenza sempre più predominate è quella di dover gestire dati e informazioni non strutturate. Come? Attraverso l'unione tra efficienza, garantita dall'automazione e dall'intelligenza artificiale, e le competenze dei team di back office qualificato.
In altre parole, attraverso un approccio Human + Machine, che Microdata Group applica quotidianamente e per il quale ha sviluppato una piattaforma proprietaria a microservizi, Next Generation by Microdata.
Per parlare del contesto normativo di riferimento e dei cambiamenti in atto dal punto di vista tecnologico, abbiamo avuto il piacere di condividere il palco con Marco Contini, Insurance Business Advisor, che ha definito il perimetro entro il quale le aziende possono muoversi e che la stessa IVASS sta monitorando, attraverso un questionario dedicato.
Guarda l'intervista completa qui ⬇️